8(800) 350-02-48
Free call in Russia
Sales department +7 (812)&nbsp612-30-03
Department of metrology +7(4932)&nbsp&nbsp&nbsp23-28-44
Design department +7(4932)&nbsp&nbsp&nbsp23-67-15
Since June 2016 our factory has extended a warranty period for its products up to 2 years
II 5018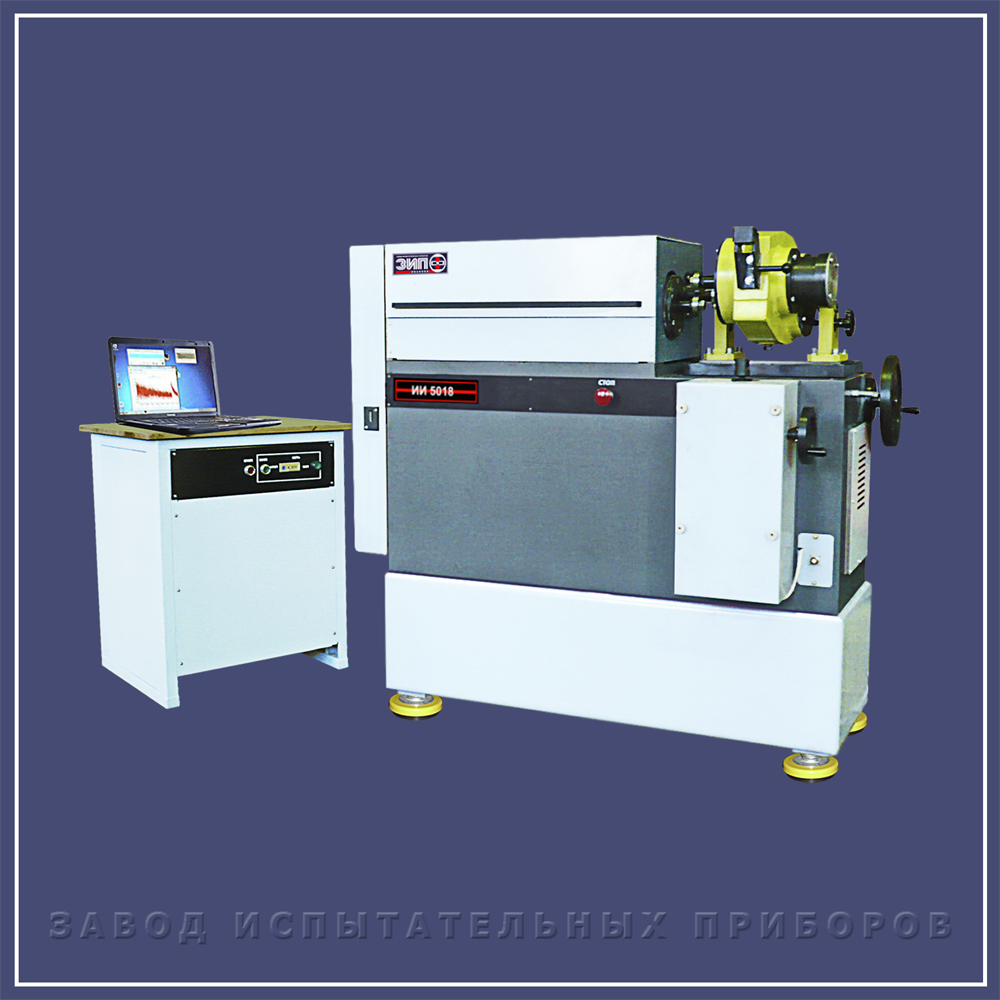 The universal machine II 5018 is designed for friction and wear testing of metals and alloys, hard structural plastics and composites.
The drive of the machine is electromechanical with smooth speed control. The friction moment meter on the rotating shaft of the lower specimen is electromechanical, with non-contact current collector. The sample clip is spring loaded with an electric force measurement. Cooling - water (from the water supply).
The following tests are provided:
Disk - disk. At various slip coefficients, including at 0% (technically pure rolling) and 100% (upper disk is stationary).
The disk is a block. Brake simulation.
Shaft - sleeve.
The machine is equipped with a PTK (software and hardware complex) consisting of: computer, printer, software. The purpose of the PTC is to receive and process information from the testing machine in positioning mode, and to prepare for the test.
Lubrication tests are carried out in a special chamber.
In the process of testing, the friction moment, clamping force, temperature, speed, friction path are measured. The machine is mounted on vibration mounts; a special foundation is not required.
TECHNICAL SPECIFICATIONS
Ranges of measurement of clamping force of samples, N:
     range 1
from 200 to 2000
     range 2
from 500 to 5000
Ranges of measurement of frequency of rotation of a shaft of the lower sample, min-1
     range A
from 15 to 750
     range B
from 40 to 2000
Slip coefficients of disk-to-disk samples (with identical diameters),%
0; 10; 15; 20
Ranges of measurement of the moment of friction, N.m:
     range 1
from 0,5 to 5
     range 2
from 1 to 10
     range 3
from 2 to 20
Maximum power, kW
3 (ЗN, 380V, 50Hz)
Overall dimensions, mm
     test facility
1400x700x1300
     instrument rack
1600x650x1100
Machine weight, kg
     test facility
550
     instrument rack
120