8(800) 350-02-48
Free call in Russia
Sales department +7 (812)&nbsp612-30-03
Department of metrology +7(4932)&nbsp&nbsp&nbsp23-28-44
Design department +7(4932)&nbsp&nbsp&nbsp23-67-15
Since June 2016 our factory has extended a warranty period for its products up to 2 years
MIP-0.1 5053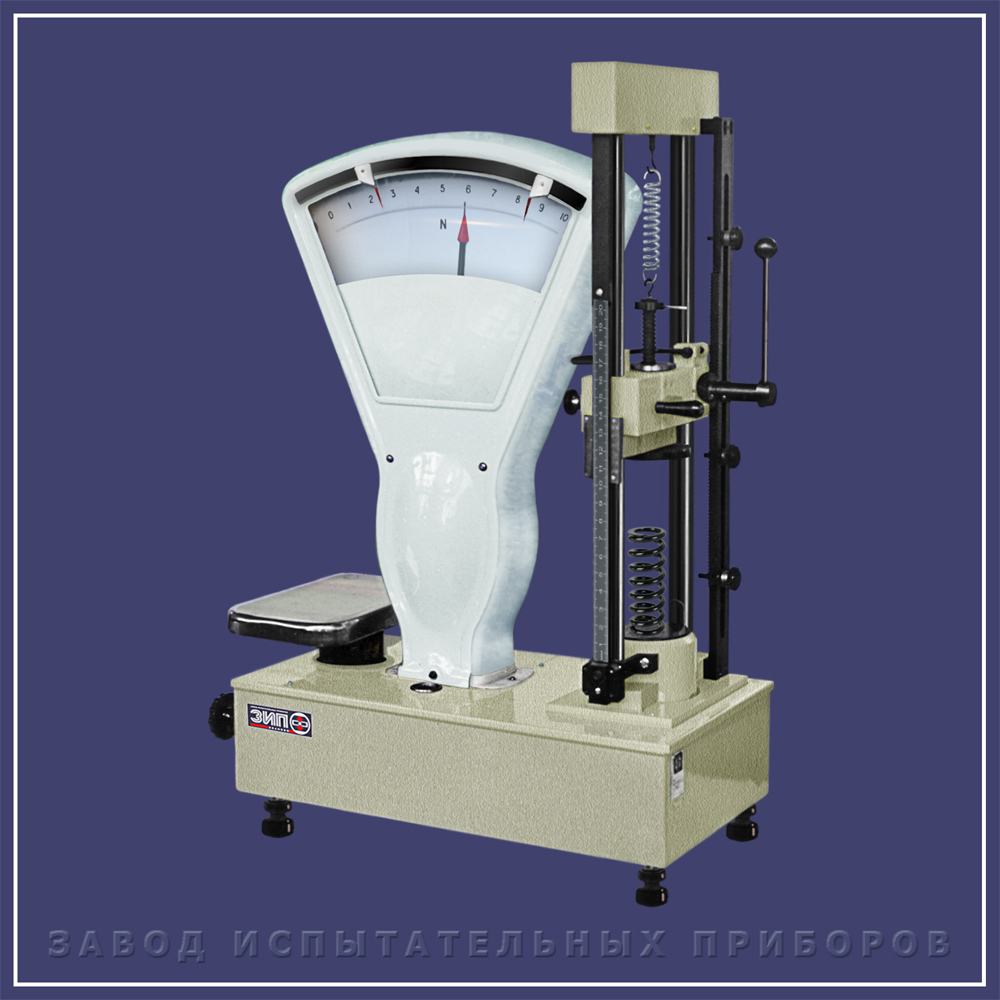 Spring testing machine for loads up to 0.1kN
The machine is used for static testing of coil cylindrical springs for compression and tension and flat springs for double-support and cantilever bending, as well as for their sorting.
The machine works on the principle of predetermined deformation. A weighing head is used as a measuring device.
The machine is made in the desktop version.
The built-in reverser for testing tensile springs allows switching over to testing them without any additional investment of time. Autonomous systems of fast and slow loading make the machine operational in service. The system of a predetermined on-off stop of the movement of the load bearing allows you to remove the full characteristic in one move.
TECHNICAL SPECIFICATIONS
Types of tests
compression, tension, bending
Type of drive
manual with accelerated and delayed movement of the active capture (support)
Range of measurement of load, N
from 1 to 100
The limits of the permissible value of the error of the load meter during forward stroke (loading):
      in the measuring range from 1N to 5N
±0,05% from the upper limit of measurement
      in the measuring range over 5N to 100N
±1% from the measured size
Range of measurement of height of the compressed spring, mm
from 0 to 250
Range of measurement of the length of the extended spring, mm
from 10 to 260
The limits of the permissible value of the reduced error of the meter height (length) of the spring
±0,1% from the largest measuring range
The greatest distance between the supports during the compression test, not less than, mm
250
The greatest distance between the grips during the tensile test, including the largest active grip stroke, not less than, mm
260
The greatest course of the active support (capture), not less than, mm
250
Overall dimensions (length x width x height), mm
600x300x760
Weight, kg:
      machine
29
      accessories
10