8(800) 350-02-48
Free call in Russia
Sales department +7 (812)&nbsp612-30-03
Department of metrology +7(4932)&nbsp&nbsp&nbsp23-28-44
Design department +7(4932)&nbsp&nbsp&nbsp23-67-15
Since June 2016 our factory has extended a warranty period for its products up to 2 years
STI-2MK Temperature testing system for tensile testing machines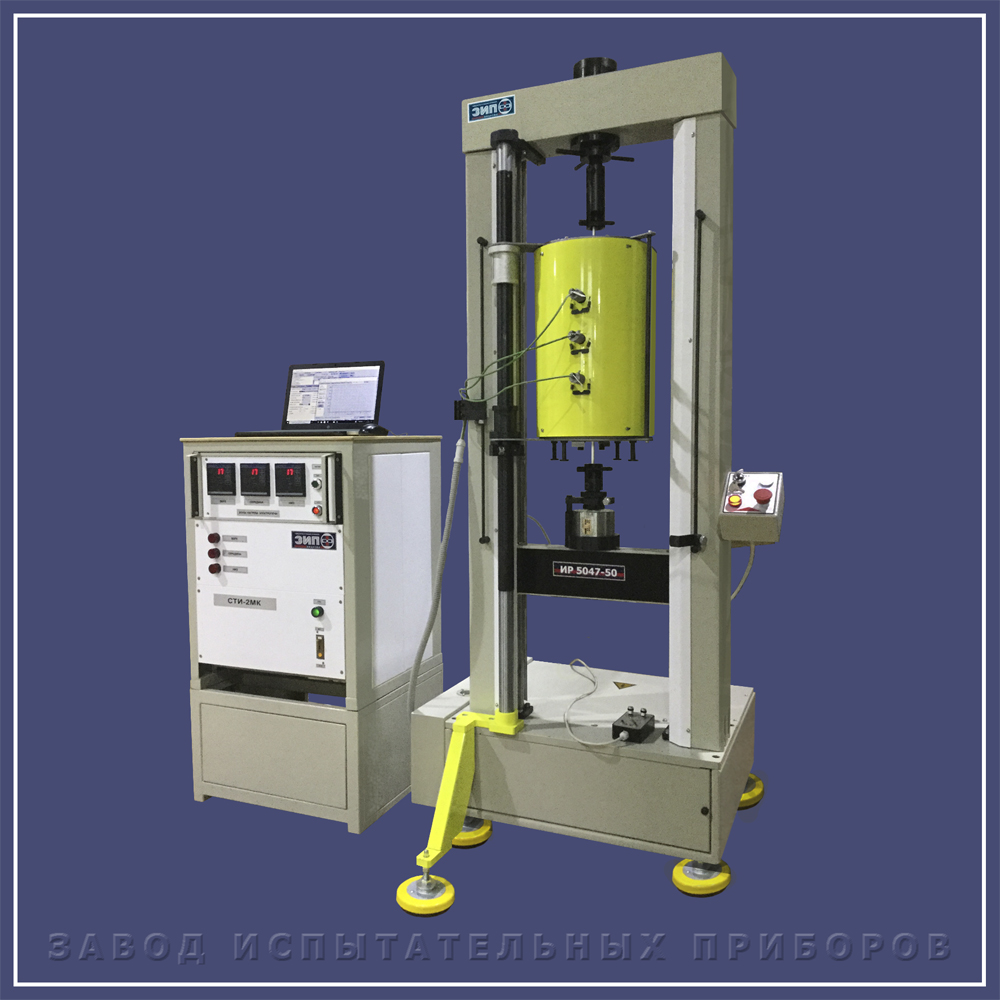 The temperature test system STI-2MK is designed to test samples of metals at elevated temperatures on tensile testing machines such as: IR 5047-50, IR 5113-100,
 IR 5143-200, IR 5145-500 (models 10,11).
Test samples - in accordance with GOST 9651.
Product composition: electric furnace, control panel, device for installing an electric furnace.
The electric furnace has three heating zones and is equipped with low-voltage heaters with a voltage of no more than 25 V. Temperature control is done separately for each zone.
Microprocessor controllers of the METAKON series, which provide communication with a PC via RS-485, are used as temperature regulators. The system is equipped with thermoelectric cable converters of type ХА (chromel-alumel) or LV (nichrosil-nisil) with insulated working junction.
Under an additional contract are delivered:
- sets of captures for a specific sample number: ZRT-1000 captures for cylindrical specimens in accordance with GOST 9651 and ZPT-1000 captures for flat specimens in accordance with GOST 9651
- personal computer (if not included in the machine);
- licensed software that provides: controlling the operation of regulators, collecting and displaying controlled parameters on a PC screen, archiving controlled parameters in the form of reports, printing archived and current values, etc.
The program allows you to create a hardware-software system for data collection and control - the operator's workplace.
TECHNICAL SPECIFICATIONS
Operating temperature range, °С
from +300 to +1000
Nominal value of application temperature, °С
+900
The maximum deviations from the set test temperature at the measurement points along the length of the calculated part of the sample do not exceed, °C:
     at temperatures from + 300°C to + 600°C
±5
     at temperatures from + 600°C to + 1000°C
±7
Duration of heating the sample, not more than, h:
     up to + 600°C
1,5
     up to + 1000°C
2,5
Internal diameter of electric furnace, mm, not less than
70
Maximum power, kW (power)
4(3N,380V; 50 Hz)
Overall dimensions no more than, mm
     control panel (length x width x height)
600x600x760
     electric furnaces (outer diameter x height)
350x500
     devices for mounting an electric furnace (length x width x height)
200x300x1500
Weight, kg, no more than
     electric furnace / control panel
35 / 110
     devices for fastening an electric furnace
11