8(800) 350-02-48
Free call in Russia
Sales department +7 (812)&nbsp612-30-03
Department of metrology +7(4932)&nbsp&nbsp&nbsp23-28-44
Design department +7(4932)&nbsp&nbsp&nbsp23-67-15
Since June 2016 our factory has extended a warranty period for its products up to 2 years
IT 5038-01, IT 5038-02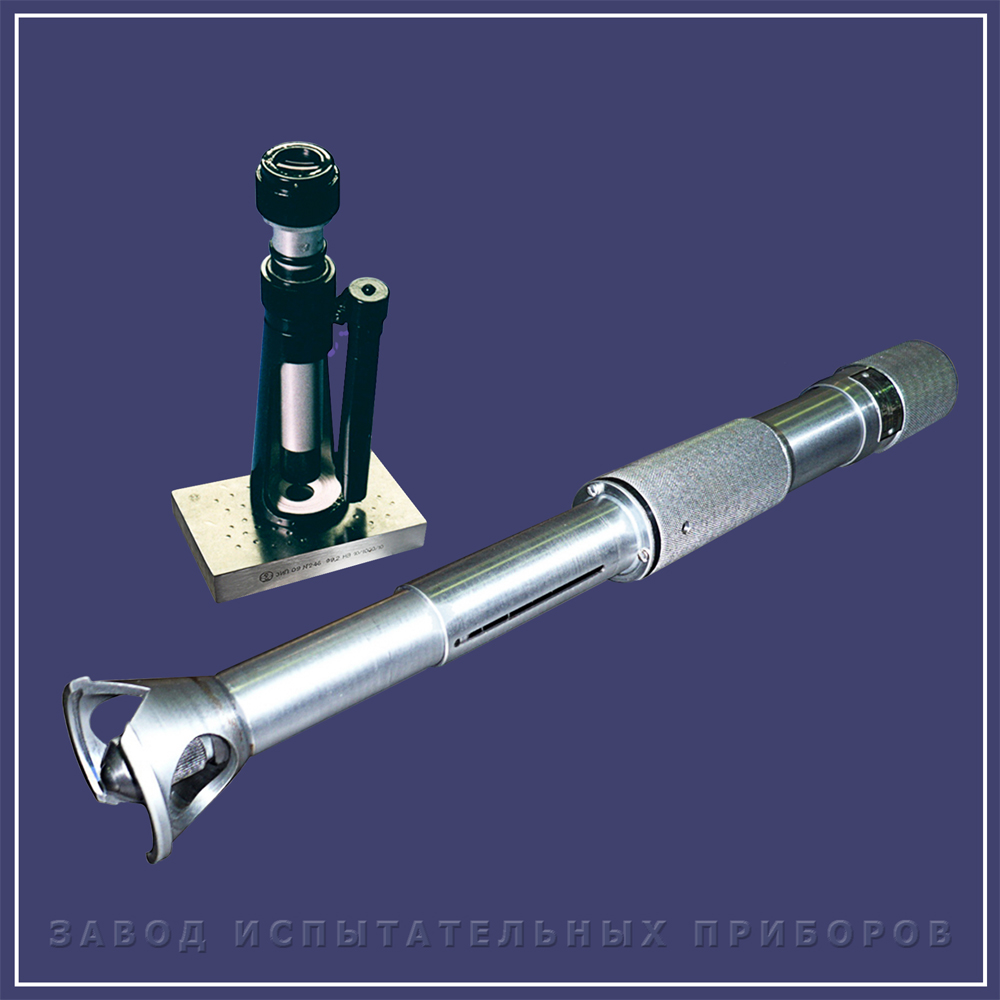 Instruments for measuring the hardness of large parts by impact print
The devices are designed to measure the hardness of large-sized products (parts, castings, rolled products, blanks) by the shock method, followed by measuring the diameter of the restored dynamic imprint from the introduction of the ball using a microscope.
Comparative hardness in Brinell units is determined using tables or graphs contained in the instrument passport.
Charging hammer — manual.
The device does not require devices for fastening and allows you to determine the hardness in hard-to-reach places.
DEVICE ACCESSORIES
Name
Characteristic
IT 5038-01
IT 5038-02
Hardness measures exemplary
(200±50) HB
(400±50) HB
(600±50) HBW
(200±50) HB
(400±50) HB
Test tip
carbide ball, Ø 10mm
steel ball, Ø 10mm
MPB-3 microscope with illuminator
magnification no less than 24X, upper measuring limit 6.5 mm
TECHNICAL SPECIFICATIONS
Name
Characteristic
IT 5038-01
IT 5038-02
Hardness measurement range
150-650 HBW
150-400 HB
The limit of permissible relative error, %
±7
Overall dimensions (diameter / length), mm
60 / 510
Weight (without accessories), kg
3,0