8(800) 350-02-48
Free call in Russia
Sales department +7 (812)&nbsp612-30-03
Department of metrology +7(4932)&nbsp&nbsp&nbsp23-28-44
Design department +7(4932)&nbsp&nbsp&nbsp23-67-15
Since June 2016 our factory has extended a warranty period for its products up to 2 years
PHP-3M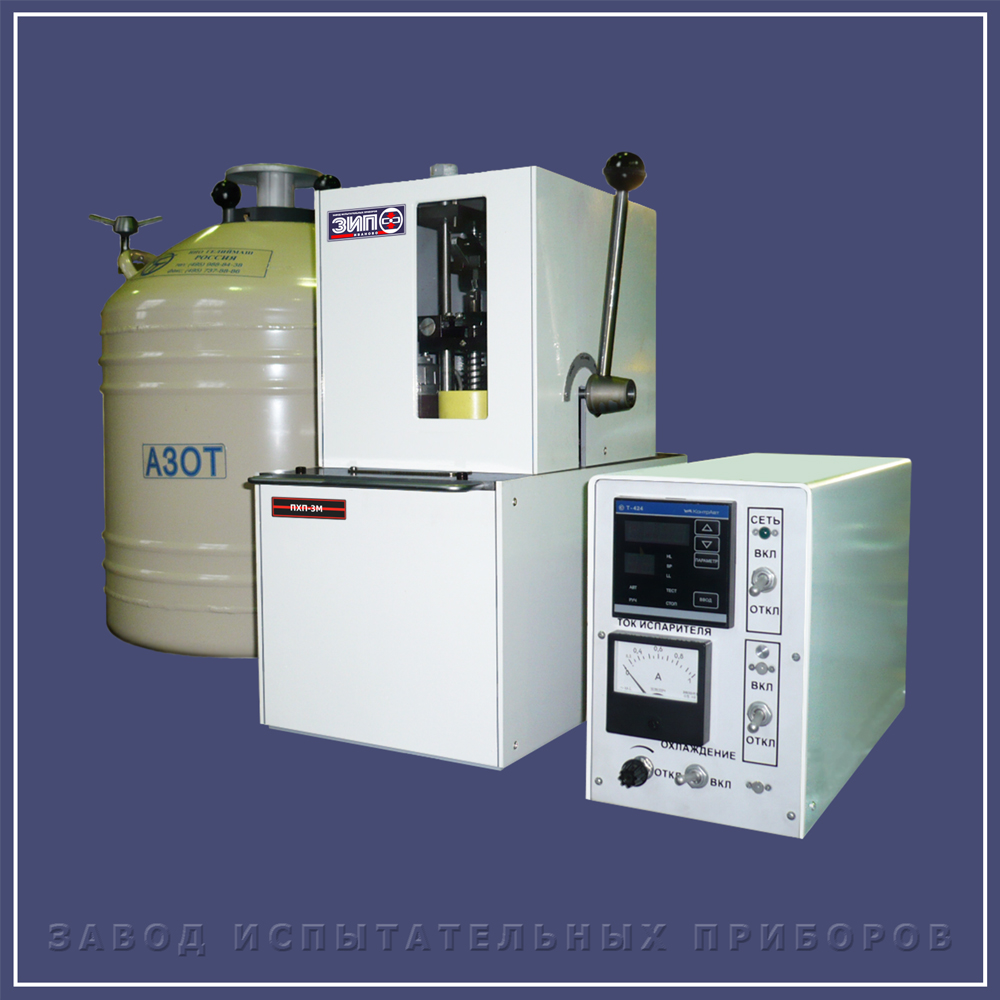 A device for determining the temperature limit of brittleness of plastics
The device is designed to determine the temperature limit of brittleness of plastics when bending cantilevered samples in a liquid medium in accordance with GOST 16782-92.
The device provides: - the ability to control the speed of the drummer; - automatic control of the set temperature; - the ability to test at room temperature and while cooling the liquid medium with solid carbon dioxide without automatic temperature control. The shape and main dimensions of the samples — according to GOST 16782-92.
The design of the device has a nodal principle of construction and consists of: - test setup with cryochamber; - remote control; - solenoid valve mounted on a cryogenic vessel.
TECHNICAL SPECIFICATIONS
The velocity of the projectile during the deformation of the sample, m/s
2±0,2
Measurement range of test ambient temperatures in a cryochamber, °С
from -80 to 0
The limits of the permissible error in the regulation of the steady-state temperature of the medium in the cryochamber, °С
±1
The maximum number of simultaneously tested samples, pcs.
5
The maximum number of simultaneously thermostatic samples, pcs.
20
Power consumption, kW (power)
0,2 (3N, 380V, 50Hz)
Overall dimensions, no more than, mm
      Testing installation (length x width x height)
510x325x550
      Control panel (length x width x height)
480x480x210
      Cryogenic vessel with valve (diameter x height)
460x800
Weight, kg
      test facility
50
      remote control
25
16