8(800) 350-02-48
Free call in Russia
Sales department +7 (812)&nbsp612-30-03
Department of metrology +7(4932)&nbsp&nbsp&nbsp23-28-44
Design department +7(4932)&nbsp&nbsp&nbsp23-67-15
Since June 2016 our factory has extended a warranty period for its products up to 2 years
Set of 5 hardness measures, according to Rockwell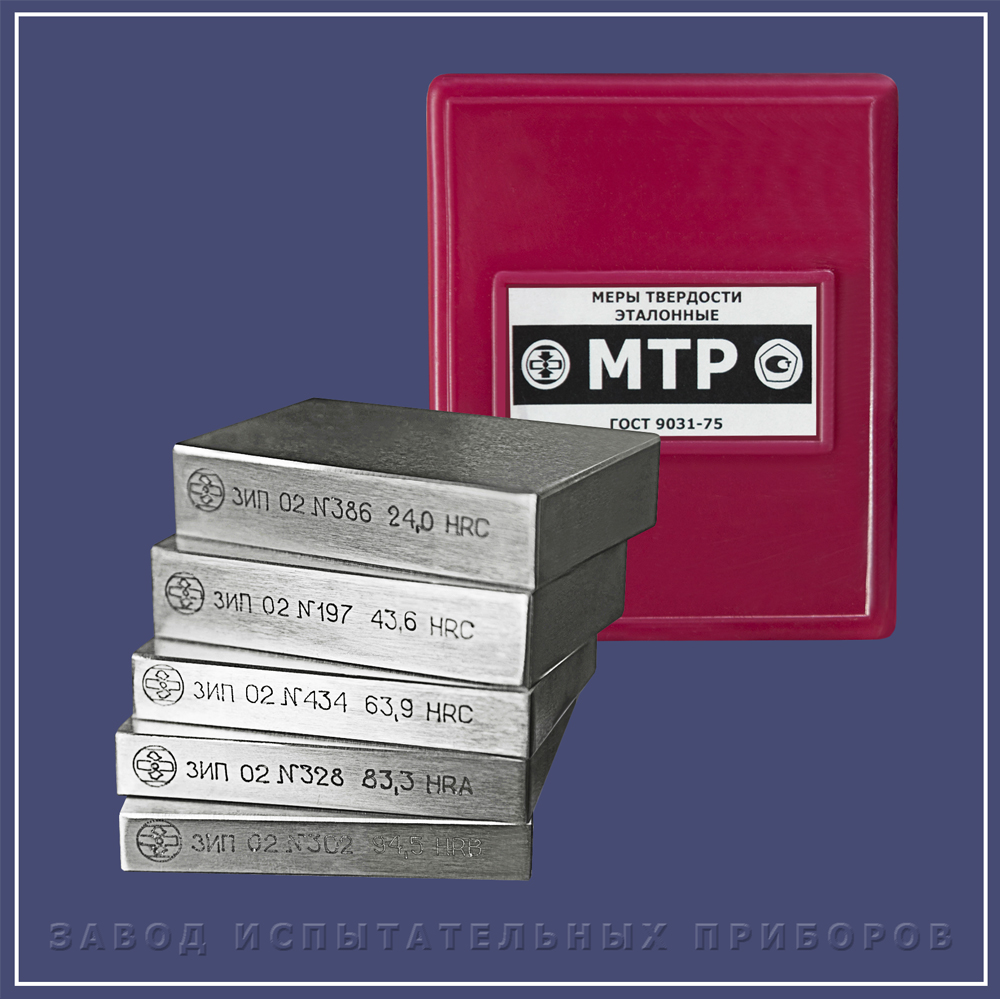 Standard hardness measures of the 2nd category according to GOST 9031 are used when testing hardness measuring instruments according to the methods of Brinell (MTB), Vickers (MTV), Rockwell (MTR), Super-Rockwell (MTSR).
All hardness measures are supplied complete.
By special order it is possible to supply hardness measures individually.
Type Approval Certificate SI ROSSTANDARD OF RUSSIA No. 44523.
TECHNICAL SPECIFICATIONS
MTB
MTV
Hardness symbol
Load, kgf (N)
Swipe, % of hardness
Hardness symbol
Load, kgf (N)
Swipe, % of hardness
(400±50) HB10/3000/10
3000 (29420)
3,0
(450±75) HV5
5 (49,03)
3,0
(200±50) HB10/3000/10
3000 (29420)
3,0
(800±50) HV10
10 (98,07)
3,0
(100±25) HB10/3000/10
1000 (9807)
4,0
(450±75) HV30
30 (294,2)
2,0
 
 
 
(450±75) HV100
100 (980,7)
2,0
Kit weight - 4.5 kg
Kit weight - 1.25 kg
МТР
МТСР
Hardness symbol
Load, kgf (N)
Swipe, % of hardness
Hardness symbol
Load, kgf (N)
Swipe, % of hardness
(83±3) HRA
60 (588,4)
0,6
(92±2) HRN15
15 (147,7)
0,6
(90±10) HRB
100 (980,7)
1,2
(80±4) HRN30
30 (294,2)
1,1
(25±5) HRC
 
1,1
(45±5) HRN30
30 (294,2)
1,1
(45±5) HRC
150 (1471)
0,8
(49±6) HRN45
45 (441,3)
1,1
(65±5) HRC
 
0,5
(76±6) HRN30
30 (294,2)
1,2
 
 
 
(50±5) HRN30
30 (294,2)
1,8
Kit weight - 1.25 kg
Kit weight - 1.25 kg