8(800) 350-02-48
Free call in Russia
Sales department +7 (812)&nbsp612-30-03
Department of metrology +7(4932)&nbsp&nbsp&nbsp23-28-44
Design department +7(4932)&nbsp&nbsp&nbsp23-67-15
Since June 2016 our factory has extended a warranty period for its products up to 2 years
IR 5061-0.05 tensile testing machine at 0.05kN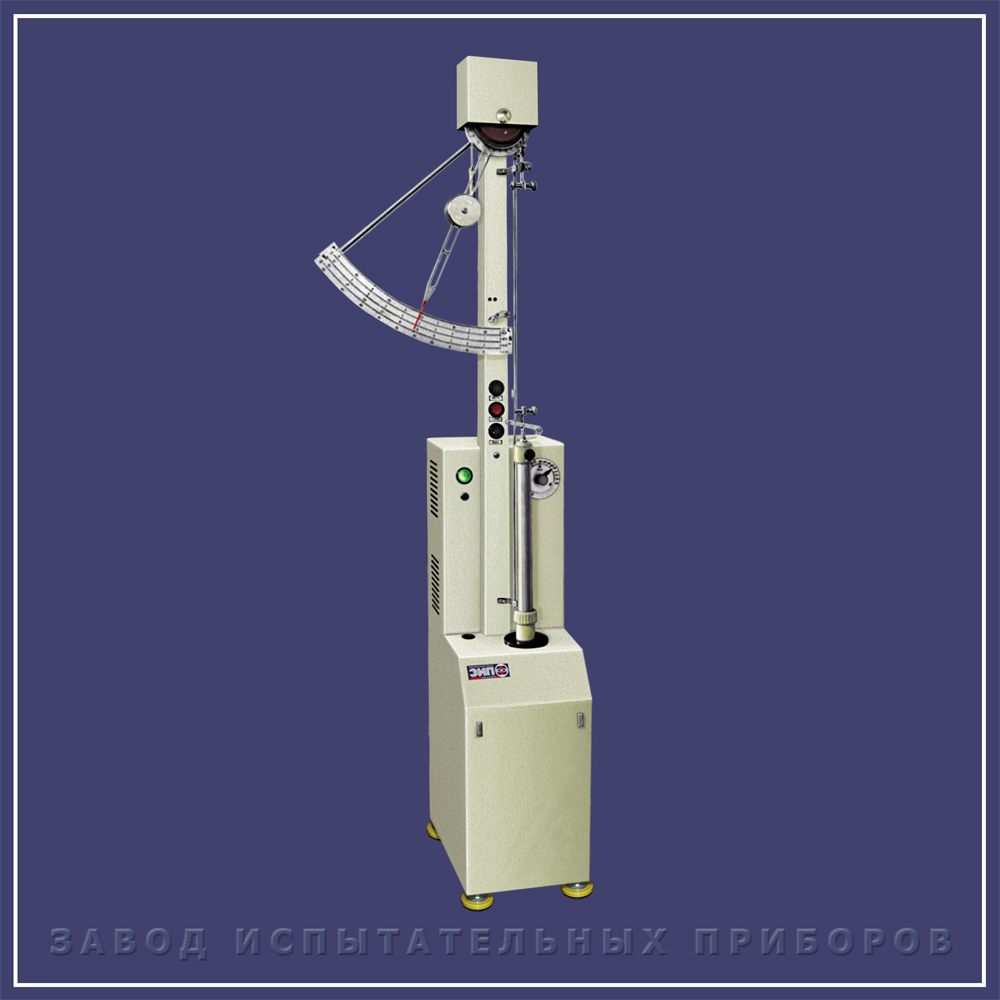 The tensile testing machine ИР 5061-0,05 is designed to determine the breaking load and tensile elongation when testing textile threads in accordance with GOST 6611.2.
Machine drive — electromechanical. Force meter — pendulum, four-band. It is mounted on vibration mounts; a foundation is not required.
Machine equipment with:
- flat jaw grippers,
- bundle filament tester,
- suspension for checking the machine for loads.
TECHNICAL SPECIFICATIONS
The greatest ultimate load, kN
0,05
Range of measurement of deformation (measuring the distance between the grippers), mm
from 0 to 300
Limits of permissible error of the strain gauge, mm
±1
Range of the task of speeds of movement of mobile capture, mm / min.
from 80 to 800
Deviation of the movement speed of the active capture from the set value, %, no more than
±5
Distance between captures, initial, mm
from 0 to 500 (interval 50)
Working stroke of rolling grip, mm
350
Preliminary tension of a thread (weights), mN
10±1, 20±2, 50±5, 100±10, 150±15, 200±20, 250±25, 300±30, 400±40, 500±50, 800±80, 1000±100
Maximum power, kW (power)
0,2 (220V, 50 Hz)
Overall dimensions (length x width x height), mm
500х800х1995
Weight, kg
110
Range characteristics
Ranges of measurement of load, N
I: 0-5
II: 0-10
III: 0-30
IV: 0-50
The step of dividing the scale of the load meter, N
0,02
0,05
0,10
0,20
Limits of the permissible error of the power meter with a forward stroke
(in the load range, N)
±1% (1-5)
±0,01N (less than 1)
±1% (2-10)
±0,025N (less than 2)
±1% (6-30)
±0,05N (less than 6)
±1% (10-50)
±0,1N (less than 10)