8(800) 350-02-48
Free call in Russia
Sales department +7 (812)&nbsp612-30-03
Department of metrology +7(4932)&nbsp&nbsp&nbsp23-28-44
Design department +7(4932)&nbsp&nbsp&nbsp23-67-15
Since June 2016 our factory has extended a warranty period for its products up to 2 years
TR 5043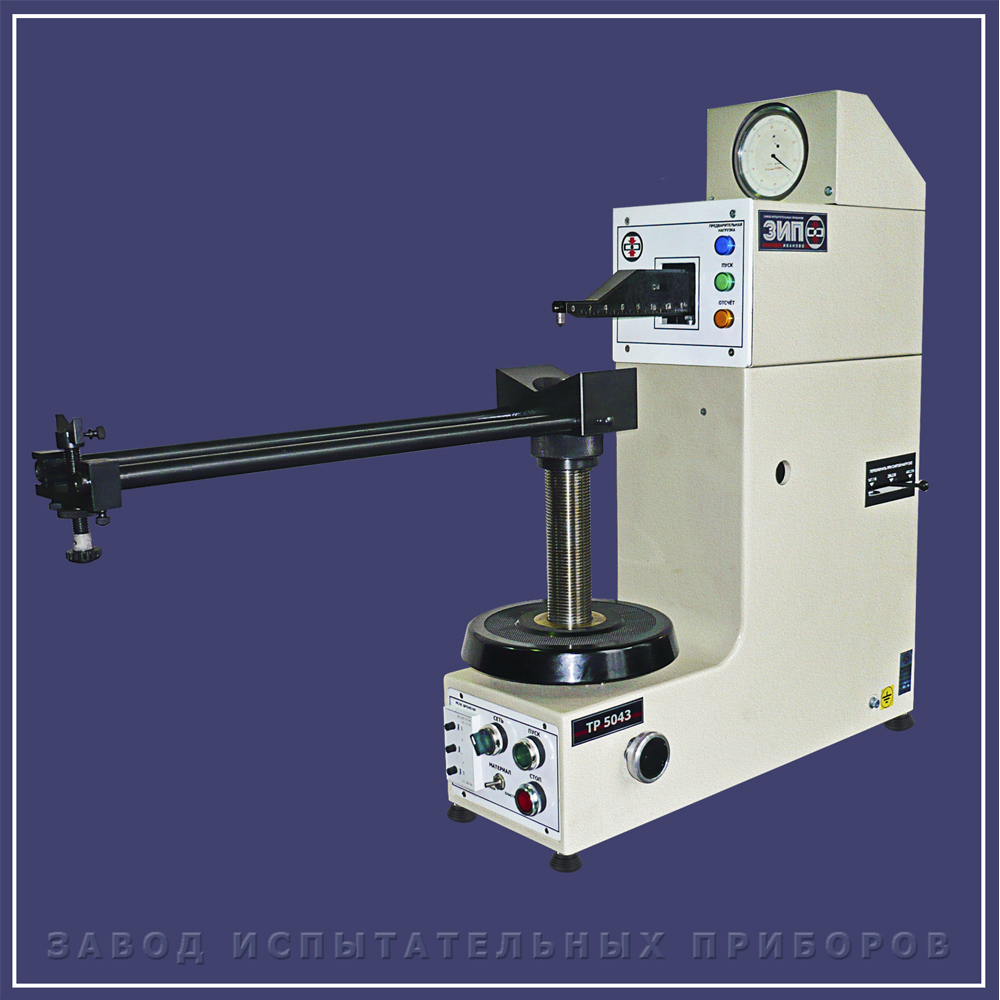 Hardness tester for external and internal surfaces according to the Rockwell method
The device for measuring the hardness of internal surfaces according to the Rockwell method TP 5043 is designed to measure the hardness of metals according to GOST 9013 and plastics according to GOST 24622.
The device will find application for controlling the hardness of products in workshops of machine-building and metallurgical plants, laboratories of research institutes and other enterprises of the national economy. The device allows testing according to the methods described in MS ISO 6508, ISO 2039-2,
DIN 50103, АSTМ Е 18.
The device allows you to measure hardness on Rockwell scales А, В, С, D, Е, F, H, К, L, M, R, S, V.
The device allows you to take measurements on both internal and external surfaces.
Type approval certificate of SI ROSSTANDARD of RUSSIA No. 44528.
TECHNICAL SPECIFICATIONS
Hardness measurement range

scale А, HRA

from 70 to 88

scale B, HRB

from 25 to 100

scale C, HRC

from 20 to 70
Test loads, N

preliminary

98,07

common

588,4; 980,7; 1471
The device provides a measurement of the hardness of the inner surfaces of the holes with diameters:

not less than 30 mm

length up to 30 mm

not less than 60 mm

length up to 150 mm
Adjustable exposure time of the sample under the action of the total load, s
from 1 to 60
The greatest distance from the indenter to the table, mm
250
Maximum power, W (power)
40 (220V, 50Hz)
Overall dimensions, mm (length x width x height)
650x250x700
Weight, kg
80