8(800) 350-02-48
Free call in Russia
Sales department +7 (812)&nbsp612-30-03
Department of metrology +7(4932)&nbsp&nbsp&nbsp23-28-44
Design department +7(4932)&nbsp&nbsp&nbsp23-67-15
Since June 2016 our factory has extended a warranty period for its products up to 2 years
Longitudinal strain gauge IDN-0,5/50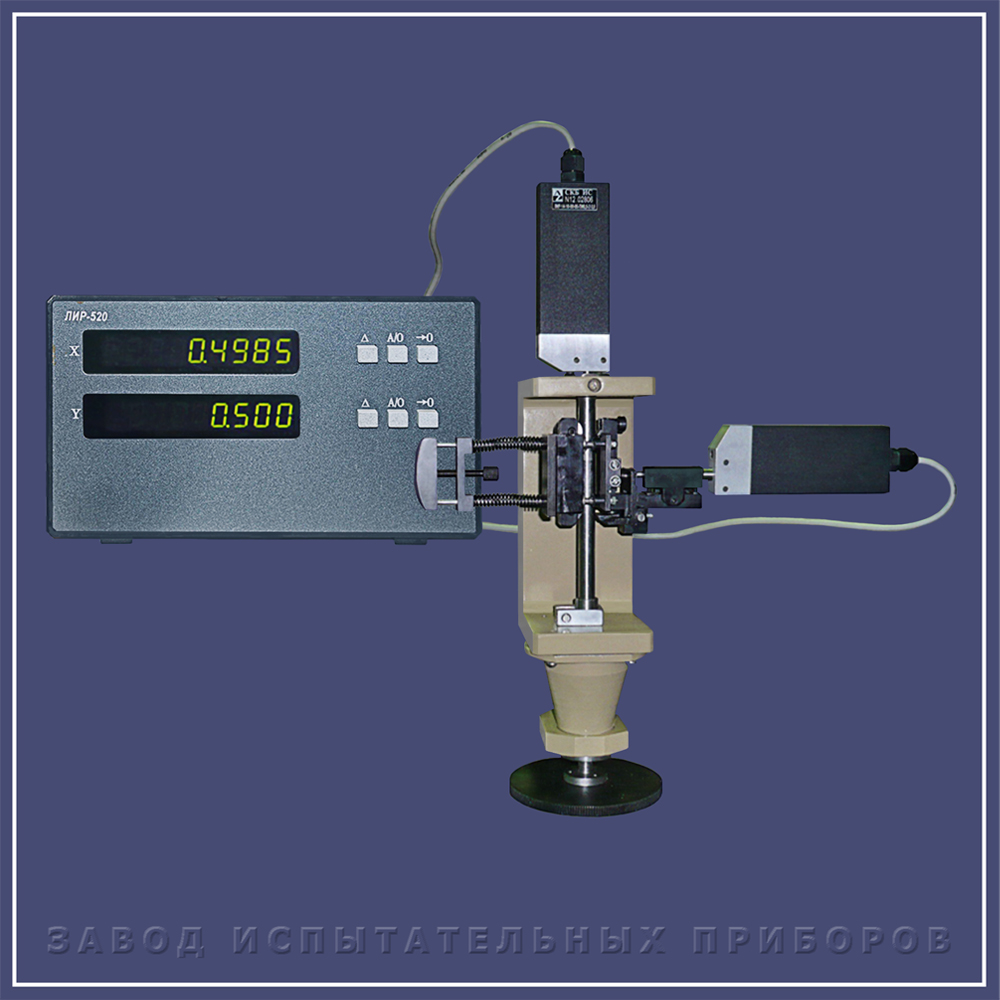 Designed for tensile testing of metals WITHOUT DESTRUCTION OF THE SAMPLE according to GOST 1497.
Conforms to US Class B-2 accuracy standards АSТМ Е83-98.
Consists of a plunging tensometer TN-0,5/50 and strain gauge verification devices UPT-1.
Plunging tensometer TN-0,5/50 designed to measure the elongation of cylindrical specimens with a diameter of 10 mm.
Strain gauge verification device UPT-1 designed for calibration of the mounted tensometer TN-0,5/50.
TECHNICAL SPECIFICATIONS
Plunging tensometer ТН-0,5/50:

Base measurement mm

50 ±0,1

Measuring range, mm

from 0,01 to 0,50

Nominal price of the least discharge unit, mm

0,001

The limit of the permissible value of the absolute measurement error, mm

±0,01

Overall dimensions (length x width x height), no more than, mm

315x85x70

Weight, no more than, kg

0,9

Strain gauge verification device UPT-1:

Nominal price of the least discharge unit, mm

0,0005

The limit of the permissible value of the absolute measurement error, mm

+0,003

Overall dimensions without indication block (length x width x height), no more than, mm

180x135x300

Weight, no more than, kg

8,2