8(800) 350-02-48
Free call in Russia
Sales department +7 (812)&nbsp612-30-03
Department of metrology +7(4932)&nbsp&nbsp&nbsp23-28-44
Design department +7(4932)&nbsp&nbsp&nbsp23-67-15
Since June 2016 our factory has extended a warranty period for its products up to 2 years
IM 5001M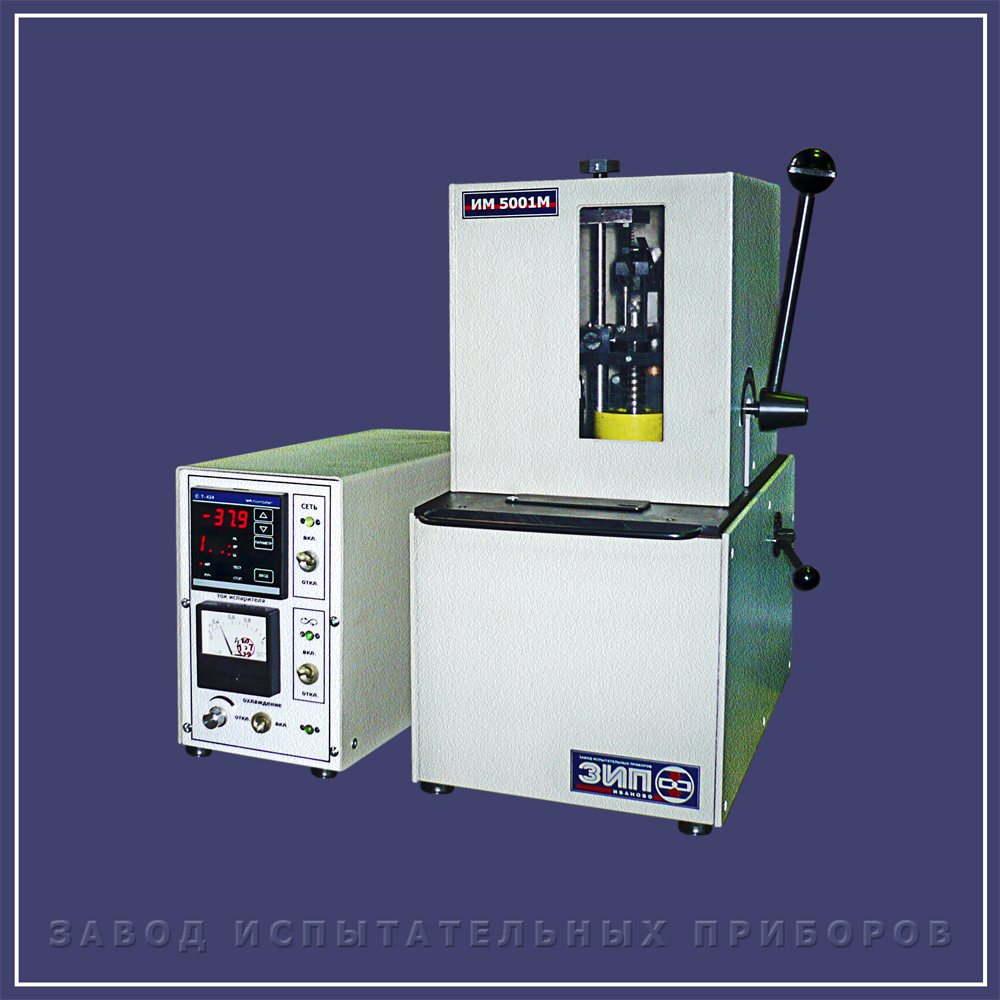 Devices for determining the temperature limit of brittleness of rubber
The device IM 5001M is designed to determine the temperature limit of brittleness of rubbers when testing samples in a liquid medium in the temperature range from minus 70°C to 0°C in accordance with the test method according to GOST 7912 (ST SEV 2050) and recommendations ISO R 812, within the limits defined by the technical requirements for the device.
DEVICE PROVIDES OPPORTUNITY:
- drummer speed control;
- automatic maintenance and regulation of temperature;
- testing at room temperature and while cooling the liquid medium with carbon dioxide without automatic temperature control.

The device consists of the following main parts:
- test facility;
- remote control;
- cryogenic vessel;
- nitrogen pipeline;
- solenoid valve.

TECHNICAL SPECIFICATIONS
The average speed of the projectile when bending samples, m/s
2 ± 0,2
Range of test ambient temperatures in the cryochamber, °С
from -70 to 0
The limits of the permissible error in the regulation of the steady-state temperature in the cryochamber, °С
±1
The maximum number of simultaneously thermostatic samples.
      25 mm long
20
      more than 25 mm long
5
The maximum number of samples tested simultaneously, pcs.
5
Maximum power, kW (power)
0.2 (220 V, 50 Hz)
Overall dimensions, mm (length x width x height)
      test facility
510х325х550
      remote control
480x480x210
      cooling system (diameter x height)
450х780
Mass of the device, kg
90