8(800) 350-02-48
Free call in Russia
Sales department +7 (812)&nbsp612-30-03
Department of metrology +7(4932)&nbsp&nbsp&nbsp23-28-44
Design department +7(4932)&nbsp&nbsp&nbsp23-67-15
Since June 2016 our factory has extended a warranty period for its products up to 2 years
TIR 2033 Tochline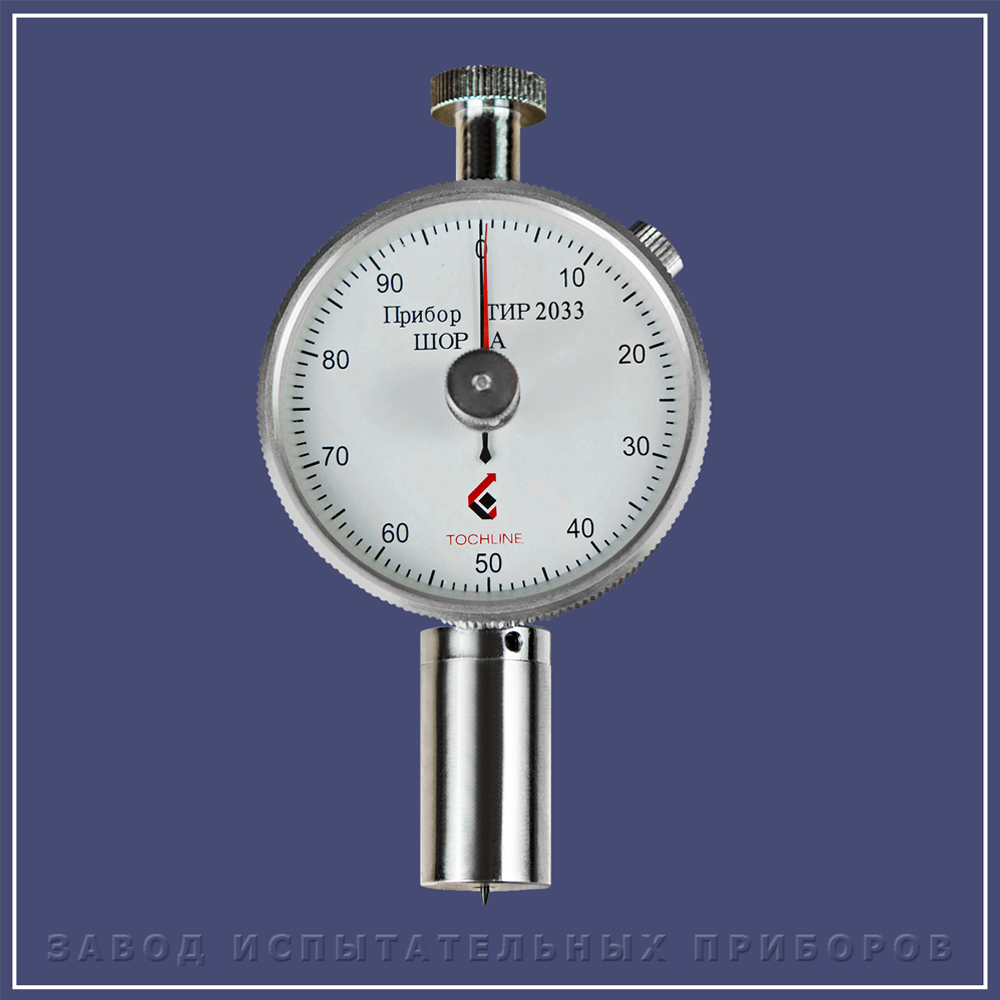 Shore A rubber hardness tester
Hardness tester TIR 2033 Shore A is a simple portable hardness tester with which Shore A hardness can be determined for rubber or plastic products.
Allows measurements of rubber according to GOST 263-75, plastics and hard rubber according to GOST 24621-91 (ISO 868: 2003, ISO 7619, DIN 53505 and ASTM D 2240) by measuring the resistance of a sample when immersed in an indenter with a diameter of 0.79 mm from hardened steel.
Scope: rubber, elastomers, vinyl, leather, PVC, silicone, Teflon, rubber, resins, ebonite, etc. The TIR 2033 Shore A device is a simple and reliable device. It has an analog reading system in the form of a dial indicator. For convenience, there is a control arrow. Hardness is determined by the position of the control arrow of the analog reading system. By an additional order, a complete set is provided along with a desktop device for mounting the device, which allows you to create a clamping force of 1 kgf.
SPECIFICATIONS
Shore A hardness measuring range, hardness units:
0 - 100
Test loads, N:
from 0.55 to 8.06
Division price, units hardness:
1
Limits of permissible error, units hardness:
±1
The maximum departure of the indenter from the supporting surface of the device at a zero reading, mm:
2,54
The area of ​​the reference platform of the device, not less than, mm²:
250
Overall dimensions (length x width x depth), mm, no more than:
110x60x18
Weight, kg, no more than:
0,3